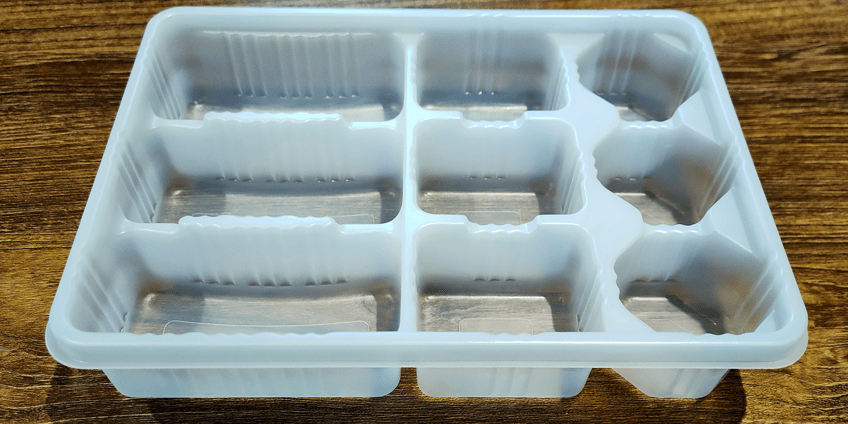 A vacuum form machine first heats a plastic sheet until it is soft. A vacuum is then applied to draw the pliable sheet into a custom designed mould. When cooled it sets into the new shape.
Vacuum forming plastic sheets are made from thermoplastics such as acrylic, polyester, polystyrene, polycarbonate, polyethylene, polyproplylene, also known as ABS, PETG/APET, PVC, PMMA, PE and HDPE.
Vacuum forming plastics can be modified for desired characteristics such as impact resistance, colour and flexibility by making changes to the production of the plastic sheet with plasticisers, fillers and dyes.
The vacuum forming process involves careful selection of the appropriate thermoplastic, prototype tooling, production runs and quality control. Expertise is essential for the best results. If you are looking for plastic vacuum forming we recommend getting in touch with KPS Forming to discuss your requirements.